Prime Minister Shinzo Abe has made a major bid to reverse decades of falling prices in Japan.
by Charles Riley
CNN Money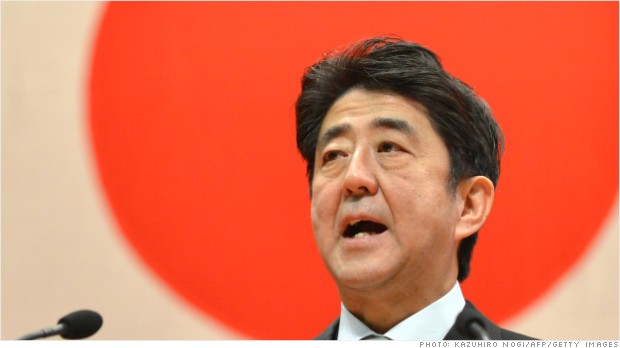 The Japanese economy suddenly looks weaker after the government revised its data for the third quarter.
Gross domestic product — the broadest measure of economic activity — expanded by only 1.1% over the previous year, a slower rate than the initial annualized 1.9% estimate reported in November.
The sharp deceleration raises questions about the strength of recovery in Japan, which enjoyed rapid growth of almost 4% in the second quarter.
Prime Minister Shinzo Abe has been working to jolt the world's third largest economy out of stagnation. His ambitious turnaround plan, known as Abenomics, aims to end years of deflation, leading to more robust growth.