Sudden drops reflect growing distaste for shakier issues
by Katherine Doherty
Bloomberg.com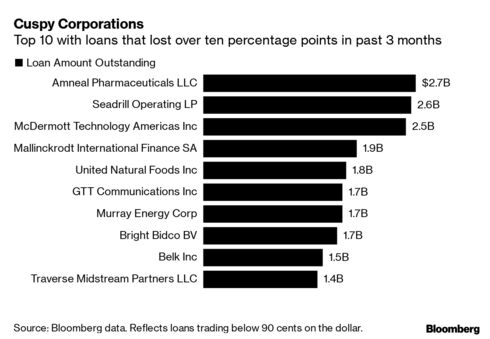 Barely noticed in a corner of the financial markets, leveraged loans originally worth about $40 billion are staging their own private meltdown.
Loans tied to more than 50 companies have lost at least 10 percentage points of face value in just three months, according to data compiled by Bloomberg. Some have dropped a lot more, with lenders lucky to get back just two-thirds of their investment if they tried to sell.
The list is growing as lenders and credit raters lose patience amid the slowing economy with borrowers that took on mountains of debt to fund private equity buyouts, dividends and other transactions that didn't improve earnings.