by Charles Hugh Smith
Of Two Minds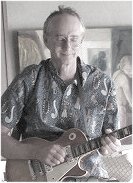 All of America's bubbles will pop, and sooner rather than later.
Financial bubbles manifest three dynamics: the one we're most familiar with is human greed, the desire to exploit a windfall and catch a work-free ride to riches.
The second dynamic gets much less attention: financial manias arise when there is no other more productive, profitable use for capital, and these periods occur when there is an abundance of credit available to inflate the bubbles.
Humans respond to the incentives the system presents: if dealing illegal drugs can net $20,000 a month compared to $2,000 a month from a regular job, then a certain percentage of the work force is going to pursue that asymmetry.