by Charles Hugh Smith
Of Two Minds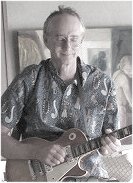 It's difficult not to see signs of this same trajectory in the U.S. since the fall of the Soviet Empire in 1990.
A recent comment by my friend and colleague Davefairtex on the Roman Empire's self-destructive civil wars that precipitated the Western Empire's decline and fall made me rethink what I've learned about the Roman Empire in the past few years of reading.
Dave's comment (my paraphrase) described the amazement of neighboring nations that Rome would squander its strength on needless, inconclusive, self-inflicted civil conflicts over which political faction would gain control of the Imperial central state.
It was a sea change in Roman history. Before the age of endless political in-fighting, it was incomprehensible that Roman armies would be mustered to fight other Roman armies over Imperial politics.