by Charles Hugh Smith
Of Two Minds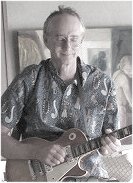 The net result is we have an economy that's supposedly expanding smartly while our well-being and financial security are collapsing.
Gross Domestic Product (GDP) and other metrics of economic activity don't measure either broad-based prosperity or well-being. Elites skimming financialization profits by expanding corporate debt and issuing more loans to commoners while spending more on their lifestyles boosts GDP quite nicely while the security and well-being of the bottom 90% plummets.
Under the hood of "recovery" and a higher GDP, life has gotten harder and more insecure for the bottom 90%. The key is not to look just at wages (trending up, we're assured) or inflation (near-zero, we're assured) but at aspects of daily life (lived experience) that cannot be captured by conventional economic / financial attempts at quantifying the economy.