by John Binder
Breitbart.com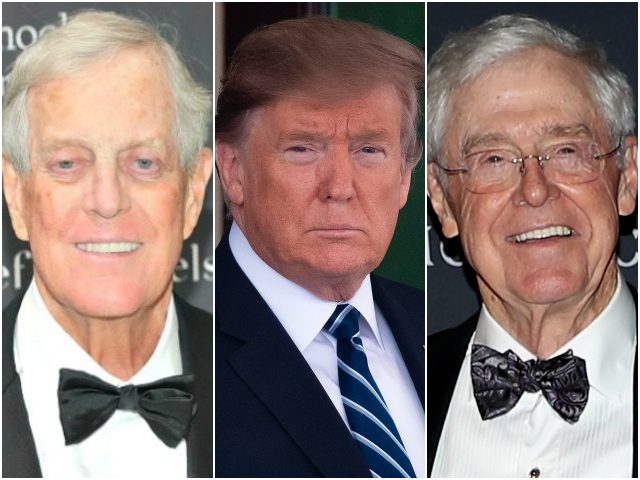 The Koch brothers' — the billionaire plutocrats and GOP mega-donors — network of organizations are railing against President Trump's tariffs on China to protect American workers and U.S. industry.
This month, Trump hiked tariffs to 25 percent on about $200 billion worth of Chinese manufactured goods. Trump has also ordered trade officials to begin reviewing the process of increasing tariffs to 25 percent on an additional $300 billion worth of Chinese goods.
In the wake of the latest round of tariffs, the Koch brothers' organizations like the Americans for Prosperity (AFP) and the Libre Initiative demand that the Trump administration carry out an agenda focused on free trade, as the Bush and Obama administrations did.