by Charles Hugh Smith
Of Two Minds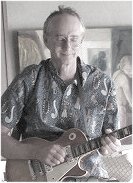 Adaptability and flexibility will be the core survival traits going forward.
What will separate the many nations that will crumble in the next 25 years and those few that will survive and even prosper while the status quo dissolves around them? As I explain in my recent book Pathfinding our Destiny: Preventing the Final Fall of Our Democratic Republic, the factors that will matter are not necessarily cultural or financial; being hard-working and wealthy won't be enough to save nations from coming apart at the seams.
Here are the factors that will matter in the next 25 years:
1. The ability to engage and survive non-linear change, which is rapid, unpredictable and systemic, as opposed to linear change which is gradual, predictable and limited in nature.