Size of Fed's balance sheet is 'trivial' vis-à-vis composition
by Liz McCormick and Alex Harris
Bloomberg.com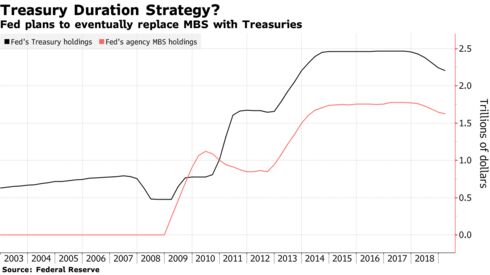 More than a decade after it all began, the Federal Reserve is finally nearing the end of its grand experiment in monetary policy.
The Fed, which has been paring its crisis-era debt holdings, may lay out plans to end the program at its meeting next week. Yet in the Treasury market, the close of the quantitative-easing era could open another can of worms.
While Fed officials have made it clear they want to go back to owning mostly Treasuries, as they did before the financial crisis, it's unclear how the central bank will get there or what it will buy. Its current policy, replacing mortgage bonds only when they mature, could take a decade or more. That's led some to advocate outright sales, which the Fed has never done.