Furious yellow vests are preparing to withdraw all their euros in a massive run on French banks, as the violent protests spill over to Britain.
from News.com.au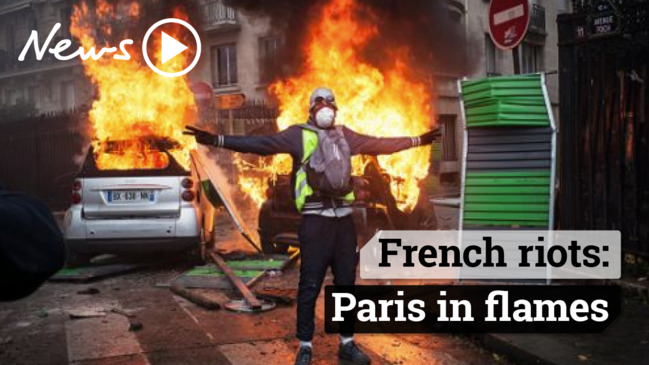 Yellow vest activists are urging French citizens to empty their bank accounts and spark a massive run on the country's banks in their longstanding fight with the government — which could lead to the collapse of its banking system.
The call for citizens to withdraw all their euros come as copycat protests are planned for Britain on the weekend.
The left-wing "People's Assembly" activist group has invited thousands of people to wear yellow vests at an anti-austerity "Britain is broken" march in central London this weekend.
"See you on the streets and don't forget your #YellowVests," the group, which is demanding a general election to end the ruling Conservatives' program of austerity, wrote on Facebook.