by Charles Hugh Smith
Of Two Minds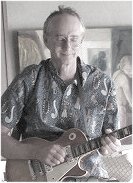 To get a good seat at the banquet of consequences, the owner of capital has to shift his/her capital into scarce forms for which there is demand.
The Banquet of Consequences is being laid out, and so the question is: where will you be seated? The answer depends on two dynamics I've mentioned many times: what types of capital you own and the asymmetries of our economy.
One set of asymmetries is the result of the system isn't broken, it's fixed, i.e. rigged to favor the few at the expense of the many. There are many manifestations of neofeudal asymmetry that divides neatly into two classes and two systems, the nobility and the serfs.
A rich kid caught with drugs gets a wrist-slap, a poor kid gets a tenner in the Drug Gulag.