by Charles Hugh Smith
Of Two Minds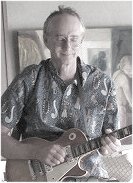 America's problem isn't a lack of deficit spending/consumption. America's problems are profoundly structural.
The nice thing about free to me money from any source is the recipients don't have to change anything. Free money is the ultimate free-pass from consequence and adaptation: instead of having to make difficult trade-offs or suffer the consequences of profligacy, the recipients of free money are saved: they can continue on their merry way, ignoring the monumental dysfunction of their lifestyle.
This explains the appeal of Modern Monetary Theory (MMT), which holds that deficit spending is the "solution" to all our problems because governments can't go broke–they can always emit whatever currency they need via printing or borrowing.