by Pam Martens and Russ Martens
Wall Street on Parade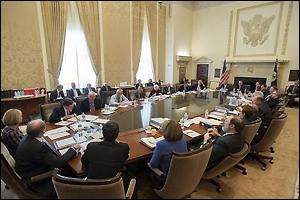 Earlier this week, James Freeman, the Assistant Editor of The Wall Street Journal's editorial page, wrote an opinion piece headlined as "We'll Never Know How Bad the Federal Reserve Is." Freeman is also a Fox News contributor so one might be prone to suspect there is that typical right-wing bias to bash the Fed.
Freeman, however, has a legitimate beef. His new book, "Borrowed Time: Two Centuries of Booms, Busts and Bailouts at Citi," with co-author Vern McKinley was published this week and Freeman laments in the article about how the Fed "hides and then destroys documents." If you're a journalist attempting to compile a truthful and accurate account about a financial institution or a financial era and a key institution holding those documents refuses to release them, then the American people have lost the ability to exercise oversight of their government.