by Charles Hugh Smith
Of Two Minds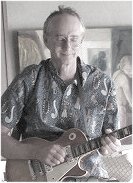 Healthcare/sickcare will bankrupt the nation by itself.
If you want to understand why the U.S. healthcare system is bankrupt, financially, morally and politically, then start with this representative anecdote from a U.S. physician. I received this report from correspondent J.F. on the topic of direct advertising of pharmaceutical products to the public (patients).
As background information, pharmaceutical companies were not allowed to advertise directly to consumers (patients) in the good old days. Now, as we all know, half the adverts on TV are for pharmaceutical products, and many of the remaining half are advertising lawsuits relating to pharmaceutical products that harmed or injured the patients who received them (or clamored for them as a result of endless direct-to-consumer adverts).