by Charles Hugh Smith
Of Two Minds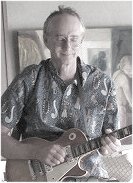 The real demand for bitcoin will not be known until a global financial crisis guts confidence in central banks and politicized capital controls.
I've been writing about cryptocurrencies and bitcoin for many years. For example: Could Bitcoin Become a Global Reserve Currency? (November 7, 2013)
I am an interested observer, not an expert. As an observer, it seems to me that the mainstream–media, financial punditry, etc.–as a generality don't really grasp the dynamics driving bitcoin and the other cryptocurrencies.
What the mainstream does get is speculative frenzy. New technologies tend to spark speculative manias once the adoption rate exceeds the Pareto Distribution's critical threshold of 4%, and opportunities to buy into the new technology become available to the general public.