by Charles Hugh Smith
Of Two Minds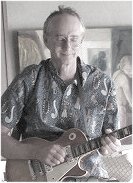 Humanity appears to default to magical thinking when faced with untenable situations that demand systemic change.
How would extraterrestrial anthropologists characterize Earth's dominant socio-economic system? It's not difficult to imagine their dismaying report:
"Earth's economy glorifies waste. Its economists rejoice when a product is disposed as waste and replaced with a new product. This waste is perversely labeled 'growth.'
Aimless wandering that consumes fossil fuels is likewise rejoiced as 'growth.'
The stripping of the planet's oceans for a few favored species of edible fish is also considered 'growth' as the process of destroying the ocean ecosystem generates sales of the desired seafood.