by Charles Hugh Smith
Of Two Minds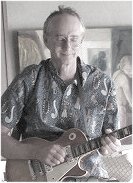 In markets distorted by permanent manipulation the most powerful incentive is to borrow as much money as you can and leverage it as much as you can to maximize your gains in risk-on asset bubbles.
A core dynamic is laying waste to global financial markets: the greater the level of central bank/government manipulation, the greater the systemic fragility.
One key characteristic of this fragility is that it invisibly accumulates beneath the surface stability until some minor disturbance cracks the thinning layer of apparent stability. At that point, the system destabilizes, as it has been hollowed out by ceaseless manipulation, a.k.a. intervention.
There are a number of moving parts to this dynamic of steadily increasing fragility.