from The BRICS Post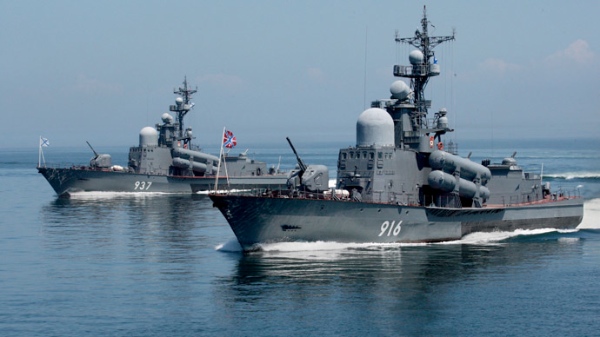 Russian navy ships left Vladivostok on Wednesday for Shanghai to take part in a joint naval drill with the Chinese navy in the East China Sea, billed as a massive show of strength for the two allies.
Six ships from the Russian Pacific Fleet would take part in the "Joint Sea-2014″ drill in the northern part of the East China Sea which coincides with the crucial China visit by Russian President Vladimir Putin next week.
These include the flag ship of the Russian Pacific Fleet, Varyag, anti-submarine ship Admiral Panteleyev, amphibious ship Admiral Nevelskoy, anti-surface destroyer Bystry, tanker Ilim and tugboat Kalar.