by Charles Hugh Smith
Of Two Minds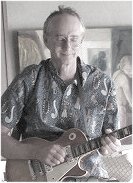 If we understand the simple dynamics of value creation, total compensation costs and the cost-basis of doing business (general overhead), then we understand why employment isn't coming back in the U.S.
It is impossible to understand job creation without understanding value creation and labor/overhead costs. People hire other people when their labor creates more value than it costs to hire them.
When labor costs are high, the value created must also be high; it makes no sense to hire someone if doing so generates a loss.
When labor is cheap, the bar of value creation is lowered, and so the risk of hiring a worker is also lower: they don't have to add much value to be worth their wage.