by Charles Hugh Smith
Of Two Minds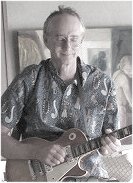 The Federal Reserve is a wealth transfer machine, skimming wealth from the productive many and transferring it to the parasitic few.
Today I launch a series entitled "The Rot Runs Deep" that examines the moral and financial rot at the core of American finance, politics and culture. We have reached a unique junction of American history: the confluence of Big Lie propaganda, neofeudalism and the worship of false financial gods.
The Big Lie propaganda machine of corporate media and the Central State has perfected Orwell's nightmare vision of centralized media and a fascist centralized State which turn lies into self-serving "truth."