by Charles Hugh Smith
Of Two Minds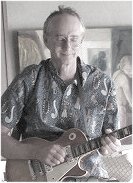 Easy, cheap credit has created a fantasy world where everyone "deserves" everything right now, and trade-offs and sacrifice have been banished as unnecessary.
Debt offers a compelling fantasy: there is no need for difficult trade-offs or sacrifices, everything can be bought and enjoyed now. In the old days when credit was scarce and dear, buying a better auto required substituting 1,000 brown-bag lunches for restaurant meals: yes, four years of daily sacrifice.
Sending a child to college meant no meals out (or perhaps once or twice a year), driving an old car, no vacations other than camping, working overtime to make a few extra dollars, summer jobs for every teen in the family and a hundred other sacrifices and trade-offs. All too often, only the oldest got to go away to university; younger siblings had to sacrifice their education for the greater good of the family.
If the oldest sibling was fortunate enough to earn a decent salary after graduation, he or she sacrificed to pay for the education of younger siblings.