by Charles Hugh Smith
Of Two Minds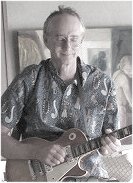 In Part 2 of our "health is wealth" series, Dr. Don Jewett of global medical leader UCSF offers expert advice on improving fitness.
Dr. Don Jewett of the University of California-San Francisco (UCSF), a medical school/hospital that's on many "best in the world" lists, was kind enough to share some expert fitness advice in response to yesterday's entry Health Is Wealth: Prevention, Fitness and Strength.
"I'm a retired Orthopaedic Surgeon who was Director of Physical Therapy for 10 years at Univ. of Calif. Medical School, San Francisco. I was on the full-time faculty for 27 years.