by Charles Hugh Smith
Of Two Minds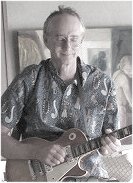 What is being sacrificed to maintain the euro and the E.U./U.S. banking cartel? Everything of value: liberty, democracy and sovereignty.
Today we present the culmination of the previous entries ( Global Crisis: the Convergence of Marx, Orwell and Kafka and Are You Loving Your Servitude Yet?): A brief commentary by longtime correspondent Harun I. on Mario Draghi's market-moving statement: "Within our mandate, the ECB is ready to do whatever it takes to preserve the euro. And believe me, it will be enough."
Nice, Mr. Draghi, but at what cost? And who will ultimately bear this cost? It is already far beyond the measure of mere money; democracy, truth and sovereignty have all been destroyed to prop up the central bankers' Status Quo. We can presume Mr. Bernanke and the Federal Reserve are in on the propaganda campaign, and so we need to examine the words and promises of these two central bankers, as well as what they have not said.