by Annalyn Censky
CNN Money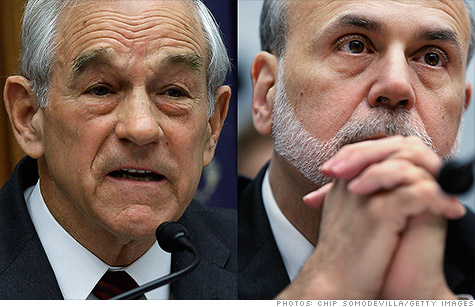 NEW YORK (CNNMoney) — In what is likely to be the last showdown between Ron Paul and Ben Bernanke, the Federal Reserve Chairman once again fought back against the Congressman's calls to audit the Federal Reserve.
Rep. Paul, a Republican from Texas and author of "End the Fed", has been trying for years to pass a law that would give Congress the ability to examine the central bank's decision-making process.
Now, he's closer than ever before, after his colleagues voted last month to finally take up his bill on the House floor. The vote is expected to happen next week.