by Charles Hugh Smith
Of Two Minds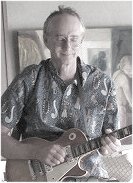 Peak Oil and Peak Credit do not exist in a vacuum; they're why we have Peak GDP, Peak Dow and peak Income.
You don't get Peak Oil and cheap abundance in everything else: you get Peak X, Y and Z, for example Peak Oil, Peak Dow and Peak GDP. Peaks come in causal series, and yesterday I highlighted one such series: Peak Housing, Peak Fraud, Peak Suburbia and Peak Property Taxes.
Would we really be surprised if Peak Oil was associated with Peak GDP and Peak Dow Jones stock market average? Let's start with a chart of global oil production and the Dow Jones Industrial Average (DJIA), courtesy of Chartist Friend from Pittsburgh.