by Charles Hugh Smith
Of Two Minds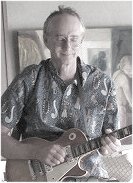 Basing a "virtuous cycle" on lies and propaganda is self-defeating.
Does believing in the "recovery" make it real? The propaganda policies of the Federal Reserve and the Federal government are based on the hope that you'll answer "yes." The entire "recovery" is founded on the idea that if the Fed and Federal agencies can persuade the citizenry that down is up then people will hurry into their friendly "too big to fail" bank and borrow scads of money to bid up housing, buy new vehicles, and generally spend money they don't have in the delusional belief that inflation is low, wages are rising and the economy is growing.
In other words, the "virtuous cycle" of new debt feeding economic growth is based on conning (or brow-beating) the American public into believing that the "recovery" is real. Our "leaders" hope this baseless belief will spark a buying frenzy that then fuels a real recovery.